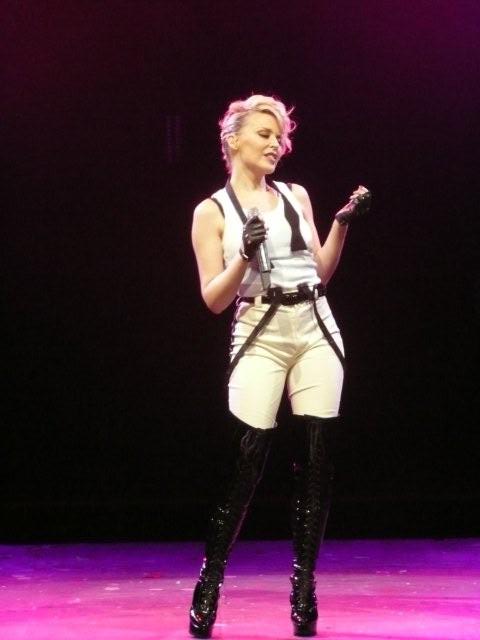 It seems that everywhere you look there is a hint of equestrian couture influencing high fashion. Those boots on the street look awfully similar to riding boots; flip through a catalogue and you're sure to see any number of rider-themed outfits. Here are some of the many ways equines are making their stamp on the fashion world.
Boots
Knee-high leather boots are very in-style now, and they have been for a few years. While some boots take the basics of a riding boot and add accessories like lace-up backs or three-inch stiletto heels, other boots stick with the more traditional look. Available in a wide range of pricing from around $40 on up to the multi-hundred-dollar, knee-high boots come with enough variety to ensure that there is a pair out there for everyone.
Interestingly, some of these boots look very similar to an actual riding boot that you could really ride in. Some of the more detailed boots are even adorned with spur straps or laces in the front in the same style of a field boot. Unfortunately most of these boots would not be functional as riding boots, due to zipper placement and the overall quality of the leather used. Still, the reverse might be possible – try taking a walk down the street in your Ariats and see if anyone notices.
Breeches
Along with the tall boots, breeches are also in style for everyday wear. Granted, these aren't the same breeches that you would wear to the barn, but it's still pretty neat to see them out and around town. Tan, brown, and light green colors are popular, and some of them even sport "knee patches," though we haven't yet seen any full-seat versions, have you?
Made of light, comfortable material, these stylish "breeches" can pair up with tall boots perfectly to create an outfit reminiscent of something you would see in a hunt field.
Tailored Jackets
If you're really going for the "belongs-in-the-saddle" look, top off your outfit with a tailored jacket. Both the hunt field and the show ring have influenced the lines of tailored jackets with their slimming cuts and classic appearances. Plaid prints are also becoming popular in addition to the classic neutral hues of black, grey, dark greens, and beige.
If you're looking for Christmas list ideas, some of these might fit the bill perfectly. Then again, if you already have the clothes for equine use, maybe they could cross the bridge into equestrian runway style? As for the hint of manure odor and the dusting of hay and horsehair, well, they just add authenticity.
Image Source: en.wikipedia.org/wiki/Fashion_boot
Original Source: https://www.buckleyfence.com/riding-apparel/equestrian-couture/