When not at the barn, many horse-crazy children grew up reading the classic horse books. These timeless stories are ones that you will probably recognize – and maybe they're the same stories that your children are reading, now.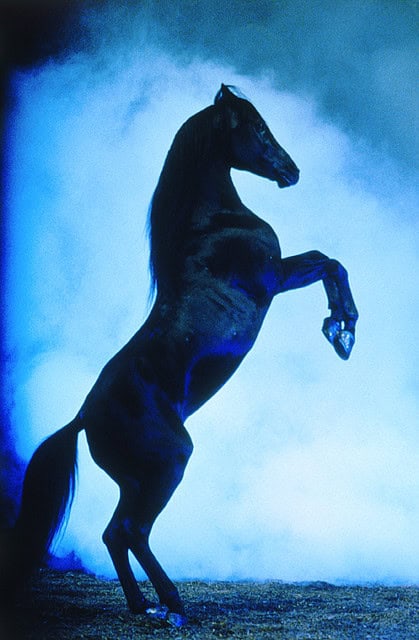 Black Beauty
Possibly the most famous horse story ever, Anna Sewall's Black Beauty gave a voice to the plight of horses. Drawing attention to the harshness of working horse life and the neglect and abuse that equines were subjected to during the 1800s, the book is still an important and entertaining read today.
The Black Stallion
Walter Farley's classic novel tells the incredible adventure of a stunning black stallion and the young boy, Alec Ramsay. The pair turn tragedy into triumph when, stranded on an island after a shipwreck, Alec befriends and tames the wild stallion, going on to compete with him in a prestigious match race.
Billy and Blaze
C. W. Anderson's Billy and Blaze series is a must in the library of any young rider. Written and illustrated by the talented Anderson, the Billy and Blaze books tell heartwarming tales of young Billy and his pony, Blaze. Through the stories readers can learn important horsemanship lessons and enjoy the beautiful, realistic, and detailed illustrations.
Misty of Chincoteague
Who can forget Marguerite Henry's Misty of Chincoteague? Inspired by an actual Chincoteague pony of the same name, Misty of Chincoteague portrays the annual Assateague pony roundup and auction, and then details the poignant and sometimes humorous journey of the Beebe family as they train Misty, the mare who had been born in the wild.
A Very Young Rider
Jill Krementz's book stands out in this list as the only nonfiction selection. Originally published in 1977, A Very Young Rider tells the story of ten-year-old Vivi Malloy as she receives a pony for Christmas and works to prepare for horse shows. Brought to life by Krementz's photography, the book is a nostalgic look into a young rider's life over forty years ago.
Do these books sound familiar to you? Flipping through their pages will likely bring you memories of your horse-crazy childhood. Perhaps some of them are still in your personal library today.
Image Source: www.flickr.com/photos/kissheartoffl/3942072190