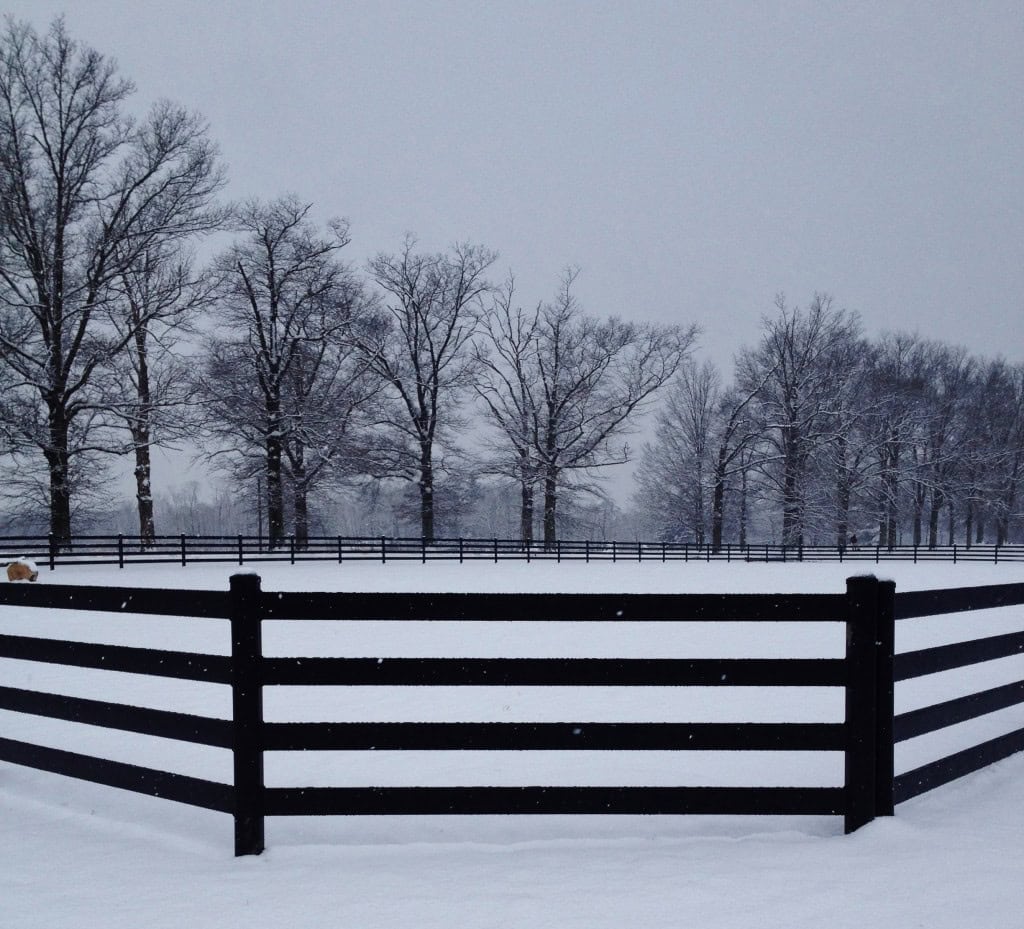 With the start of a new year, will you be making changes to your farm? Whether buying a new farm or renovating a farm to make it into your dream equestrian facility, there are a number of features that you will want to take into consideration.
Location of the Barn
The barn's location on the property should be top priority, since it will affect the functionality of your farm as a whole. Make sure that the barn is situated in a centrally located area which is easily accessible for deliveries. You will also want to think about how the barn's location relates to the paddocks and riding arenas. Try to keep the location centralized to minimize the distance you will need to walk while turning horses out.
Location of the House
A house or living quarters will likely also be located on the farm, so think carefully about where the best location for them would be. For safety, it is best to lay out the property so that any visitors need to drive past the house to access the barn; such a precaution can help to deter possible robbery.
In locating the house, consider how far it will be from the barn. If you have a small facility then you might find it ideal to build the house close to the barn so that you can easily step outside to do chores. For a larger facility, though, you might want a bit of distance between the house and the barn to keep the early-morning activity of a busy barn from disrupting the house's occupants.
Layout of Turnout Areas
The layout and location of your turnout areas is very important for your horses' safety. If possible, construct pasture fence lines with curved corners to discourage sliding stops and to prevent horses from being pinned into corners by pasture mates. Keep an eye on the natural topography of the land when planning your pastures; it may be best to fence out possible hazards like deep ponds or areas of poor footing.
Regardless of what layout you decide on, you will want to choose a type of farm fencing which is safe, durable, and requires minimal upkeep.
Ease of Access
Your farm needs to be easily accessible by a variety of vehicles providing different services: keep hay deliveries, vet and farrier calls, and large horse trailers and rigs in mind when planning any changes to the layout of your farm. Make sure that access roads are wide and easily navigated by even large trucks and tractors, and if at all possible, provide a way for such vehicles to easily turn around, such as a road which encircles the barn.
Designing or renovating your dream farm is an exciting adventure! Good luck with your plans, and may 2014 bring you the farm of your dreams.
Original Source: https://www.buckleyfence.com/horse-barn/creating-dream-farm/