When you think of black fencing, the first thing that comes to mind are the beautiful, rolling hills lined with black fencing surrounding the horse farms in the Bluegrass Country of Kentucky. Considered the traditional horse fence, the black fences are commonly referred to as Kentucky style fences, which are post and board fences. The posts are typically round wood posts and the rails are board planks nailed to the posts. The fences are usually constructed with either 3 or 4 rails and are painted black and/or coated with creosote.
We created a better alternative called Steel Board Fence. It's a galvanized powder coated steel post and rail fence that will last ten times longer. Call us for a quote: 877-306-4024.
4-rail texture-black Steel Board Fence: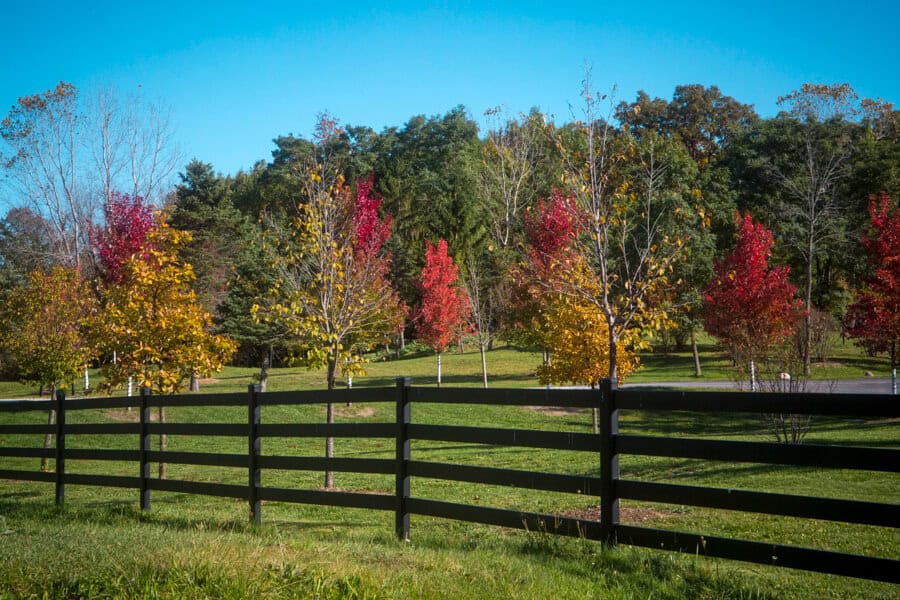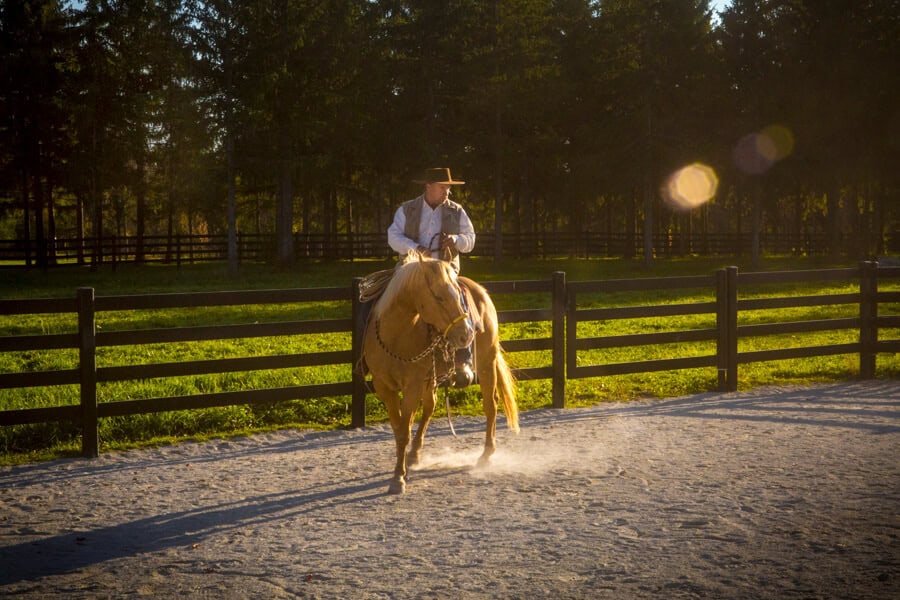 Most black fencing made of wood is coated with an asphalt based paint or creosote to preserve the wood and to discourage horses from chewing on the fence. From a distance, the black fences look great. Close-up however, the coating looks like its dripping from the thickness of the coat. When applied, the odor can be pungent and linger for weeks. There are other disadvantages to wood black fencing that should be considered as well, including:
Lack of Strength. Wood fences are typically not strong enough to contain horses. If the horse pushes hard enough or runs into the fence, the rails will break and allow for easy escape. Often, a double row of fencing is used in fencing sections along roadways to prevent the horse from running into the road.
Poor Weather Resistance. Weather can quickly destroy a wooden fence, especially an untreated wood fence. The rails will twist and warp and eventually crack. The posts will rot from the moisture in the ground and soon begin to heave from the freezing and thawing of the ground.
Unsafe For Horses. When wood breaks, it splinters and the splinters can cause serious injury to the horse.
Chewing by Horses. Wood is very palatable to horses. They can chew a wood fence to the point where the rails and posts fall apart and allow for easy escape. Black fencing is coated with creosote to discourage the horse from chewing on it.
High Maintenance. Regular painting and coating is required to keep the fence from falling into disrepair. Broken or warped rails must be replaced often to keep the fence looking nice and the horse safely inside the fence boundaries.
Limited Lifespan. Over time, the impact of weather and horses eventually takes its toll and the fence must be replaced.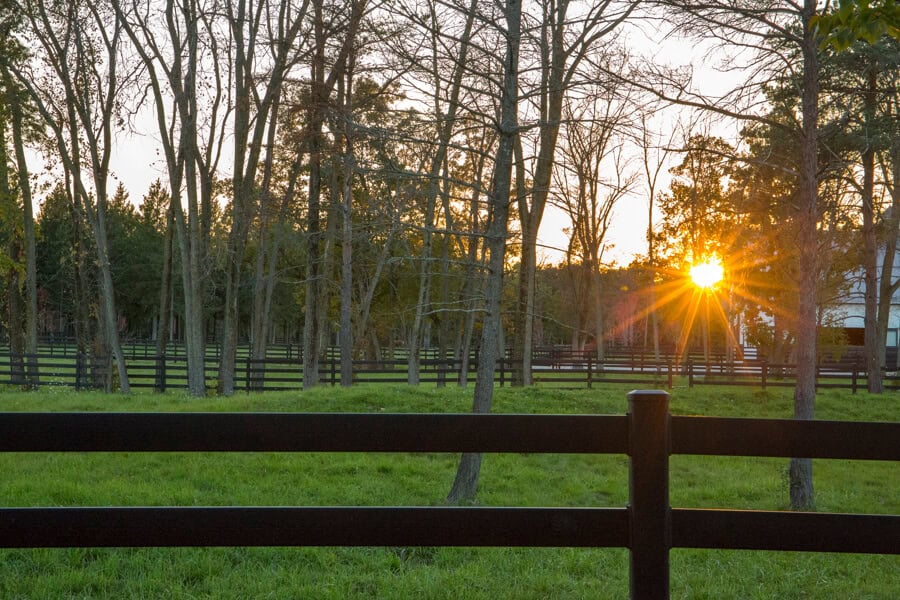 Consider our Steel Board Fence. It is a traditional looking post and rail fence made of galvanized steel that is powder coated with a textured black finish. Our Steel Board fence is a superior alternative to black fencing made of wood for the following reasons:
It is made of steel which by its very nature is much stronger and more durable than wood. The rails will not break.
It is designed for horse safety with longer rails that "give" when a horse pushes or runs into the fence. The rails spring back to a perfectly straight line and do not break or fall out.
The steel is galvanized for rust resistance and the black textured powder coat finish has superior paint adhesion and UV protection. The finish will not rust, fade, chip or peel. No regular painting or creosote coating required.
There is virtually no maintenance.
It has a much longer life span because it is weather resistant. It is impervious to moisture and will not sag or bow due to changing temperatures.
3-rail texture-black Steel Board Fence: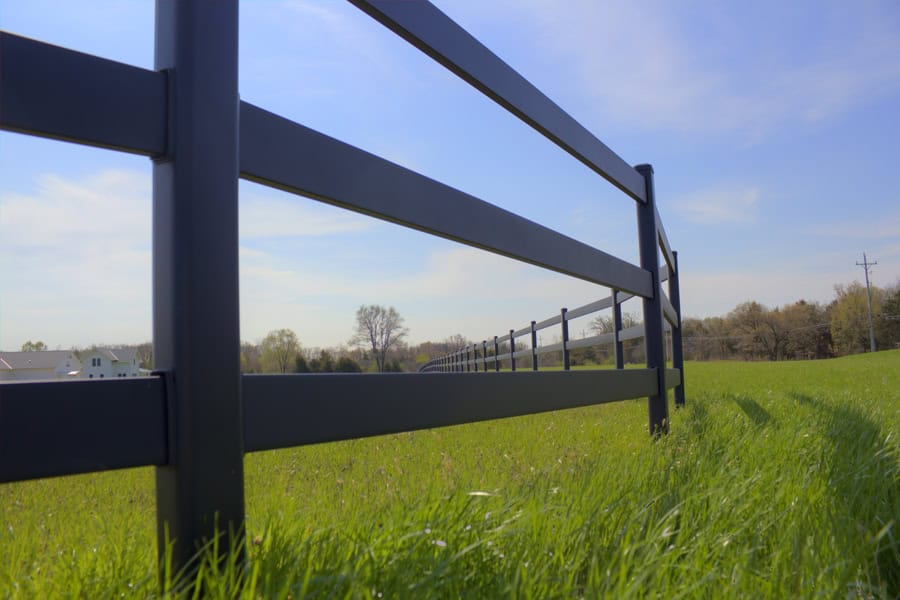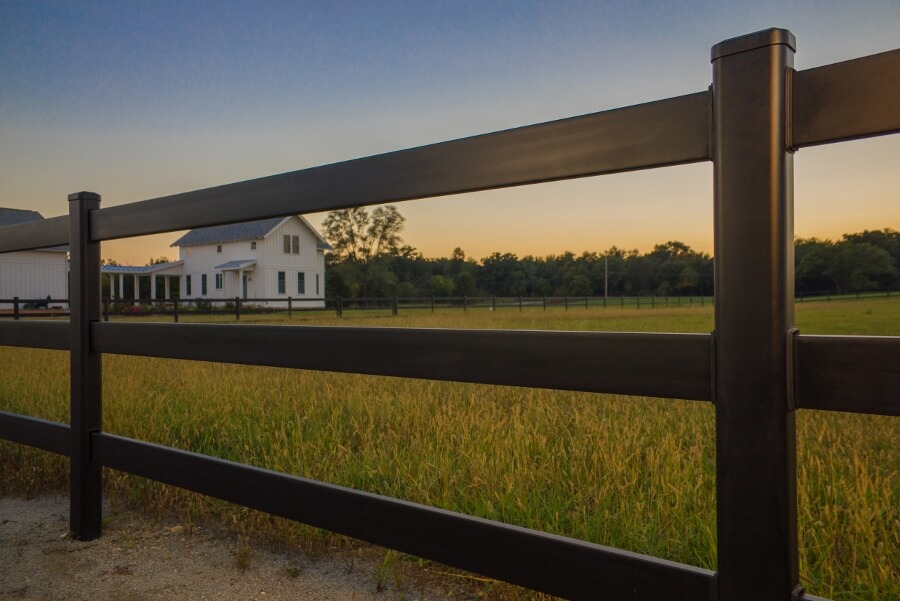 Send a copy of your layout to us at sales@buckleyfence.com or call us at 877-306-4024
and we will provide a quote!