Beautiful fall in Wisconsin! Featuring our 3-rail black Steel Board Horse Fence.
Overall view of the Steel Board fence layout. Featuring smooth radius corners and wisps of snow.


Big, beautiful radius corner.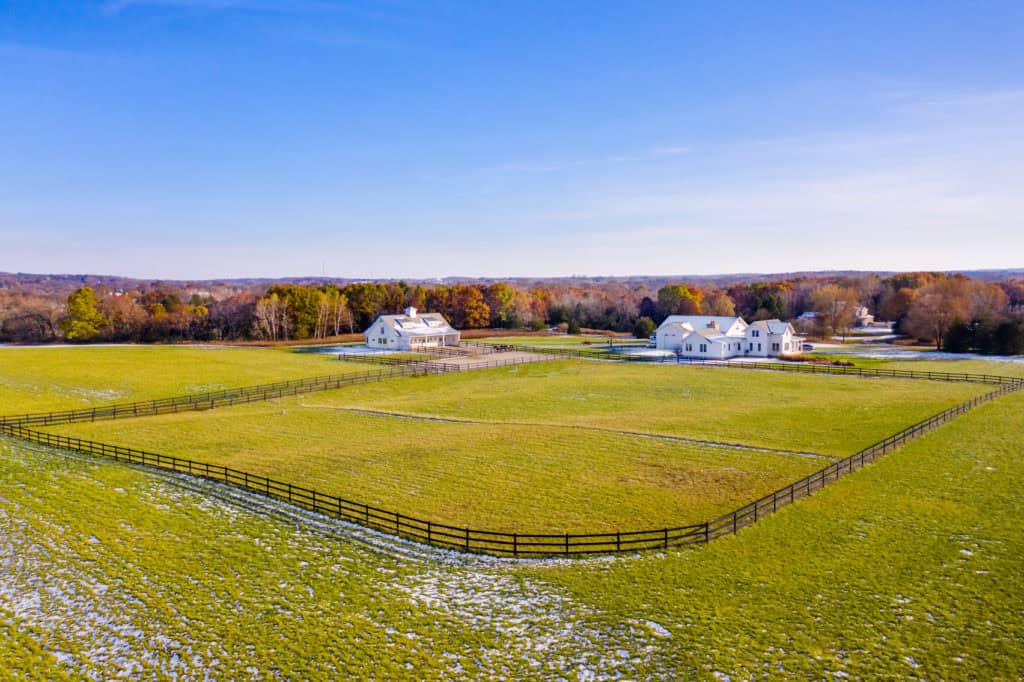 Sun setting on the barn and beautiful Autumn tree-line.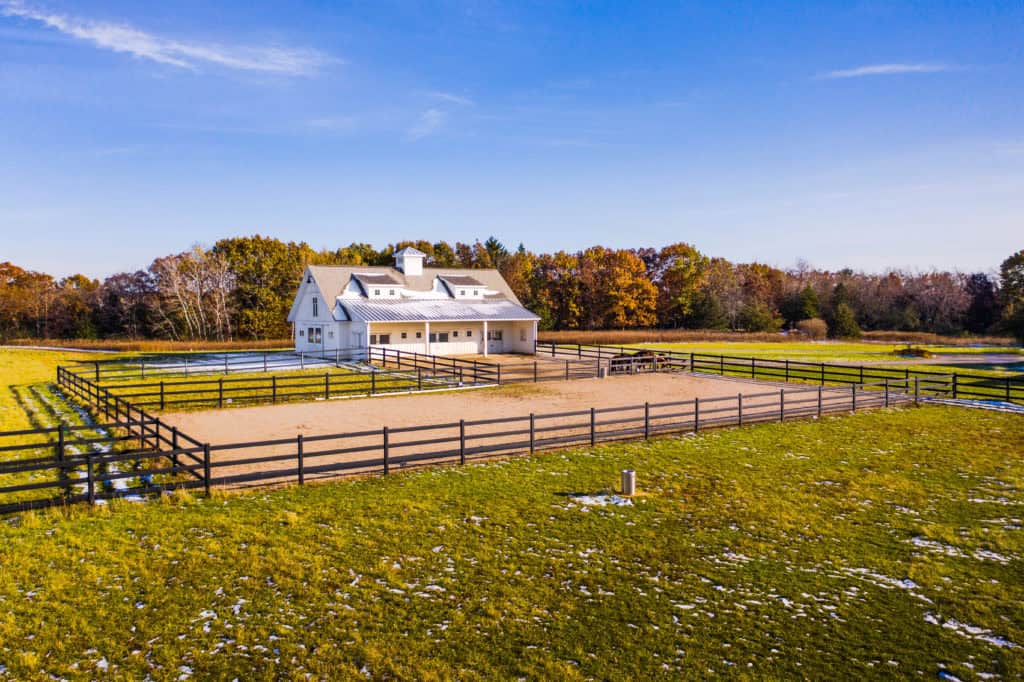 Setting-sun casting long fence-shadows.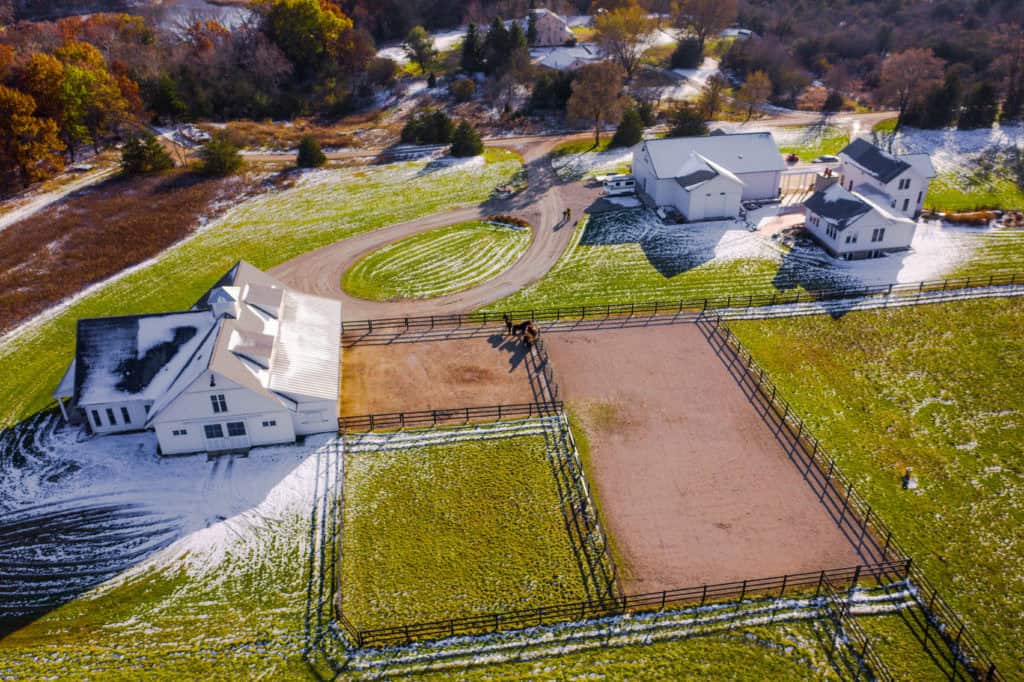 Looking out from behind the barn.