Have you ever taken your horse to a clinic? Riding and training clinics offer new opportunities for you and your horse to learn, and they can help to rejuvenate and improve your training methods.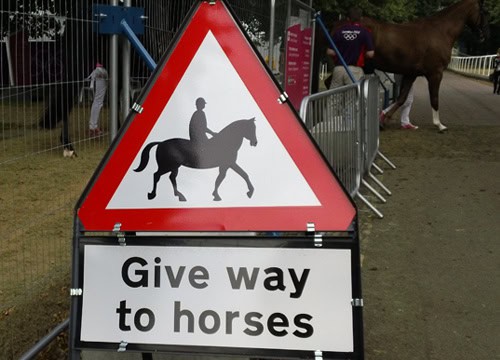 Why are clinics beneficial? The exposure to a different instructor and his or her unique style of teaching will quickly help draw attention to areas of your riding that your own trainer may not focus so closely on. A clinician may have a different approach and offer different solutions and suggestions to your riding, which can help you overcome troublesome areas.
During clinics you'll also learn as a group, and you can learn great amounts from other participants. Watching other riders work through different problems with their horses can improve your overall schooling and training skills, along with your understanding of equine behavior. It can also expose you to different riding styles, and perhaps you'll even pick up some tips and ideas from different riders while making some friends in the process.
If riding in a clinic isn't an option, auditing one can also be a great way to learn. Auditing is less expensive than riding in a clinic, plus you can focus entirely on what the clinician is saying and watch how the advice plays out as demonstrated by multiple different riders. Riding is always fun, but if you bring a notebook and pay attention, you can learn a lot by auditing a clinic.
So how do you go about finding a clinic that would be a good fit for you and your horse? If there are particular clinicians you admire, look up their schedules and see if they'll be teaching near you. But don't limit yourself only to clinicians you follow – talk with your friends and trainers about who they recommend. Attending a clinic with a clinician you're not very familiar with can expand your horizons and gives you a chance to push your comfort level a bit.
When selecting a clinic, you want to be sure that it will be a positive experience for both you and your horse. Try to find reviews and firsthand accounts from other riders who have studied with the clinician. Be sure that the clinic's level matches your riding level and your horse's current training level – if you're working on the basics with your horse, entering a clinic which will focus on more advanced techniques probably won't result in a relaxing or productive experience. Look for trusted clinicians who conduct clinics with positive atmospheres.
Image Source: http://files.gereports.com/wp-content/uploads/2012/08/GiveWayToHorses.jpg