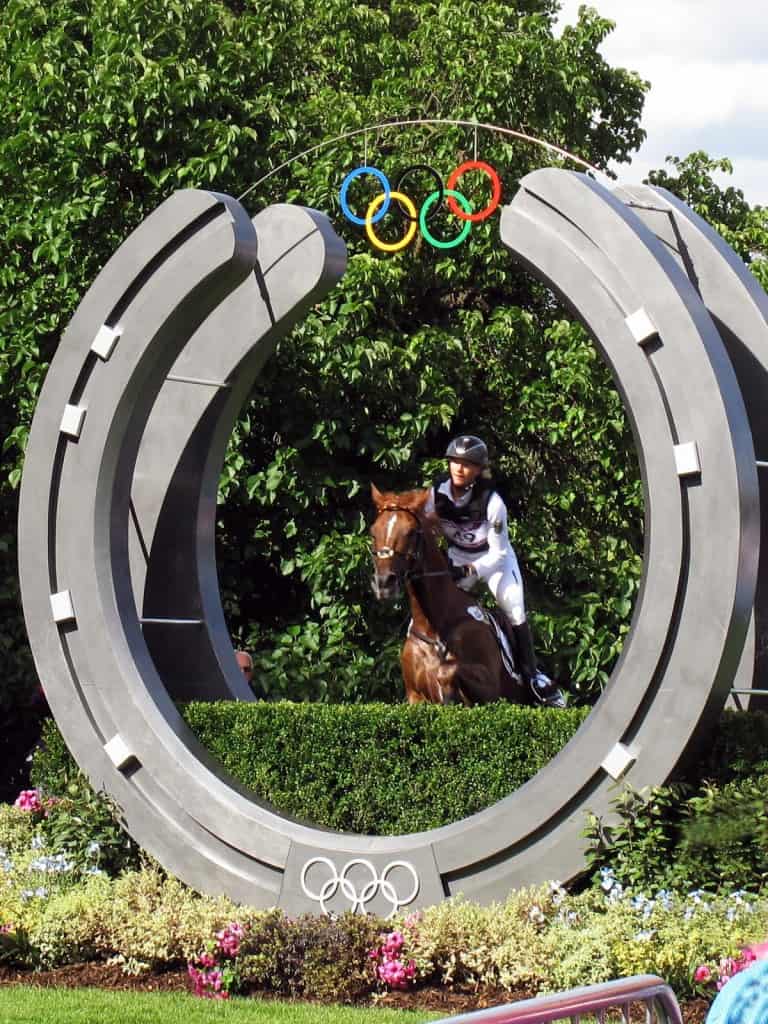 The Winter Olympics are underway, which reminds us that the 2016 Summer Olympics are quickly approaching, and there is talk about who will be named to each of the national Olympic equestrian teams this year. Have you ever wondered about what the Olympic equestrian facilities are like? Today we'll take a look.
The Olympics are held in a different location every four years, and cities compete to be selected to host the games. First, a city must apply to the International Olympic Commission. The application process is intense, and the city needs to prove that it is big enough and appropriately equipped to be able to host the Olympics. There is a significant application fee to deter cities not fully invested in the project. After all of the cities have applied, the International Olympic Commission investigates each city to determine its suitability to hosting the games. Cities are scored and the city with the highest score, judged as being the best city to host the games, is awarded the honor of becoming the new home to the Olympics.
The 2016 Olympics will be held in Rio de Janeiro, Brazil from August 5 through August 21. There are four different zones in which the games will take place, all connected by a ring of transportation. The games will take place across 34 different venues spread throughout the different zones.
So what does a typical Olympic equestrian venue look like? Olympic riders and their horses are provided with top-quality conditions with safety foremost in mind. During the 2008 Hong Kong Olympics, horses were kept in climate-controlled air-conditioned stables. They were also treated to misting tents to help them combat the intense heat and humidity. Special pens were designed to give the horses safe areas to roll; they featured padded sides and deep bedding to keep the horses safe while allowing them to stretch and relax.
The 2012 London Olympics sported an on-site veterinary clinic to provide the horses with immediate top-notch veterinary care. This allowed for emergency, diagnostic, and treatment services to be provided continuously throughout the games, rather than having to refer a horse to a nearby equine hospital. With horses being flown in for the games and competing in intensive disciplines such as eventing and showjumping, the need for high-quality veterinary services is a must.
While the facilities for the 2016 Olympics are still in development (many of them will be built specifically for the Olympic games), it is certain that the horses will be provided with large, roomy stalls and pastures made from farm fencing that is of the safest, highest quality. Will you be watching the 2016 Olympic Games?
Image Source: http://upload.wikimedia.org/wikipedia/commons/1/1e/Equestrian_sports_at_the_2012_Summer_Olympics_-_Olympic_day_3_event.jpg
Original Source: https://www.buckleyfence.com/horse-riding/olympic-fever/