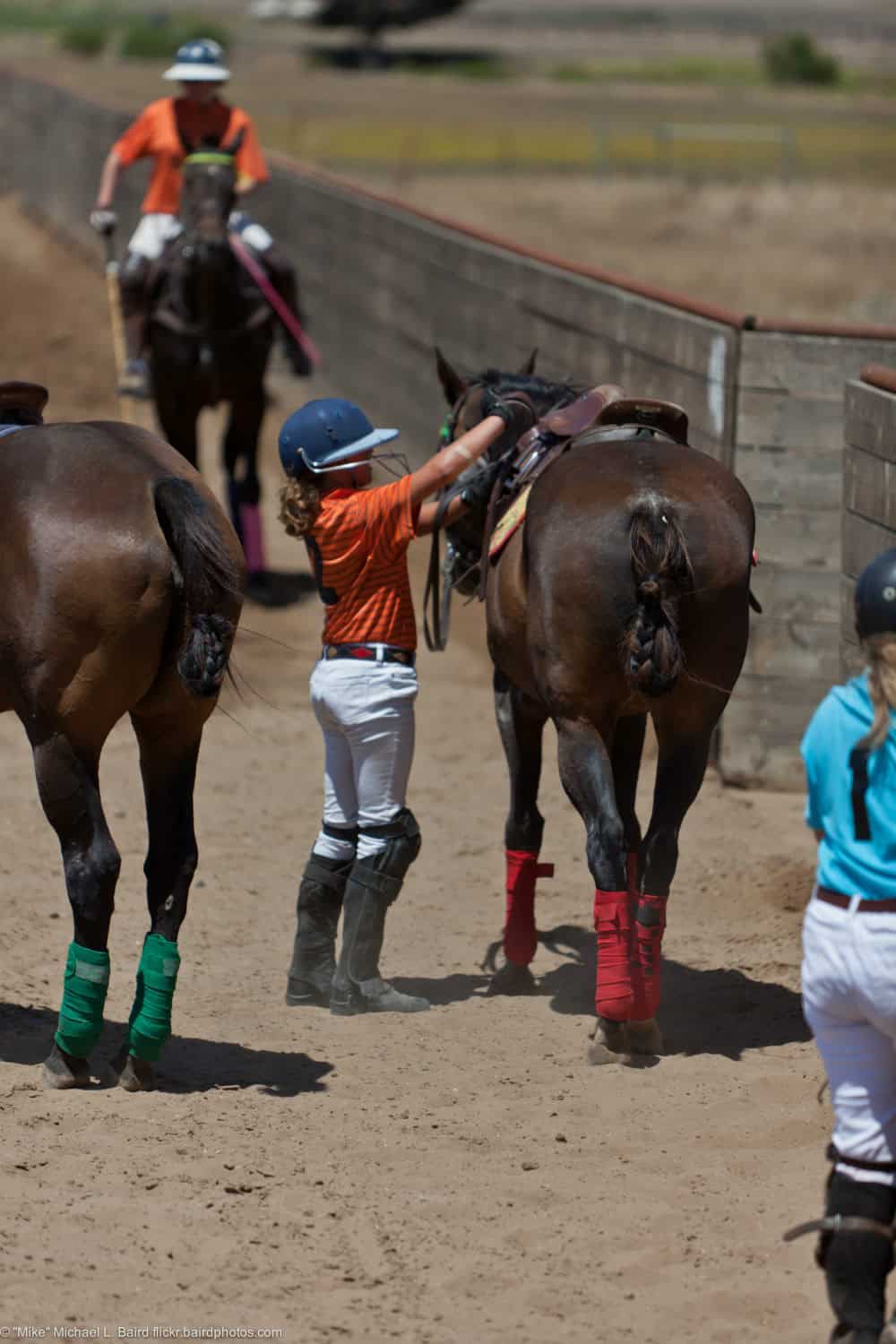 If you're lucky enough to have a son or daughter who loves horses and is seriously into riding, then you might consider finding a boarding school with a strong equestrian program to help them advance in their riding skills and competition. A good boarding school with a great equestrian program can bring your child far, providing constructive and safe lessons, and a variety of horse show experience. Here are some questions to get you started on your search for the perfect school for your child.
How much emphasis is placed on riding?
Some boarding schools offer riding programs, but they're small and undeveloped. Your child might have a regular lesson, but riding might not be viewed as a central part of your child's activities while at school. Ask specifically about the riding program and how it fits into the school's atmosphere.
Look into the size of the program and the options it will provide your child. If bringing a horse from home will be important, then be sure to look into the school's policies. Will your child be required to care for the horse on his or her own, or are partial or full-care options available through the school? Is the riding facility located on the school premises, or does your child need to travel to access the barn?
Who are the trainers my child will be working with?
Find out about the trainers, their experience, and the students that they typically work with. Be sure that your child's personality and learning style will be a good match with the trainers' styles of instruction. Meet the trainers personally, if possible – you'll likely quickly gain a sense of whether they would be a good match with your child.
What are the criteria for making the team?
Just because a boarding school has an equestrian team doesn't necessarily mean that your child will immediately make the cut. Find out the criteria for team members, and look into whether there are multiple teams available, giving your child an option if he or she doesn't make the cut for the most prestigious team.
What's the equestrian program's history?
If you're looking for a program to provide your child with extensive showing experience, then look into the program's show records. Find out where they typically travel, and look into the quality of the riders who graduate from the program.
What are the competition schedules like?
You'll want your child to have a great competition experience, but programs with rigorous competition schedules can put undue stress on your child and even result in a poor academic performance. Make sure that your child can strike a balance between competing and schoolwork.
There are many great schools with good riding programs available; you are sure to find the perfect match for your child.
Image Source: flickr.com/photos/mikebaird/5972823014