New photos from Colorado install featuring a Swinging Gate Latch (gallery link).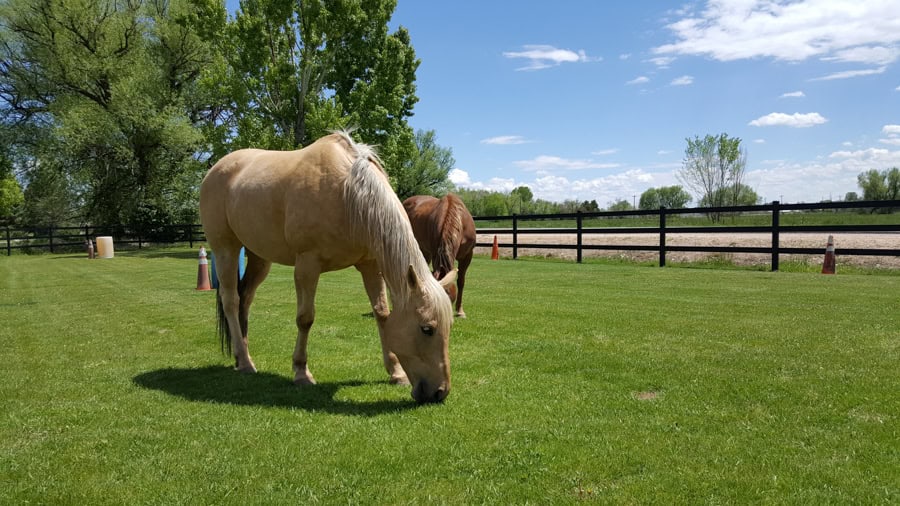 About our Swinging Gate Latch (from our EZ Latch page):
A Swinging Gate Latch is an EZ Latch and Ground Anchor combination for dual gates.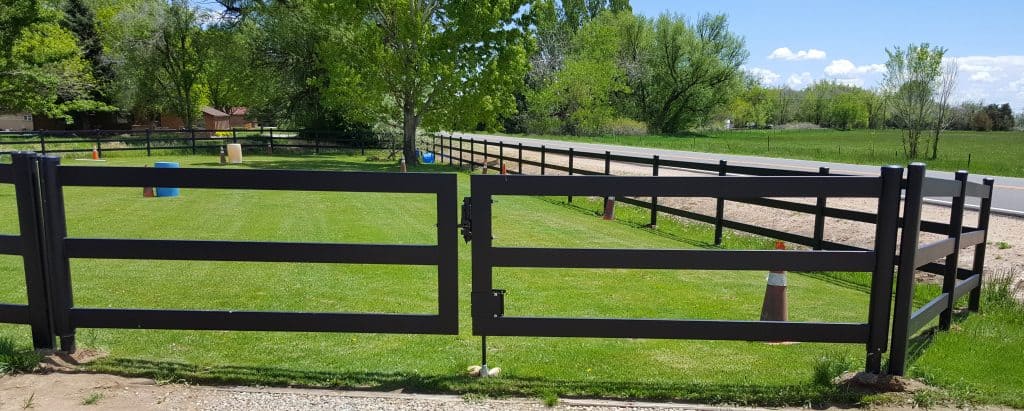 An EZ Latch housing is mounted onto the gate with the ground anchor. This allows for quick opening and closing of one gate and the ability to open both when needed.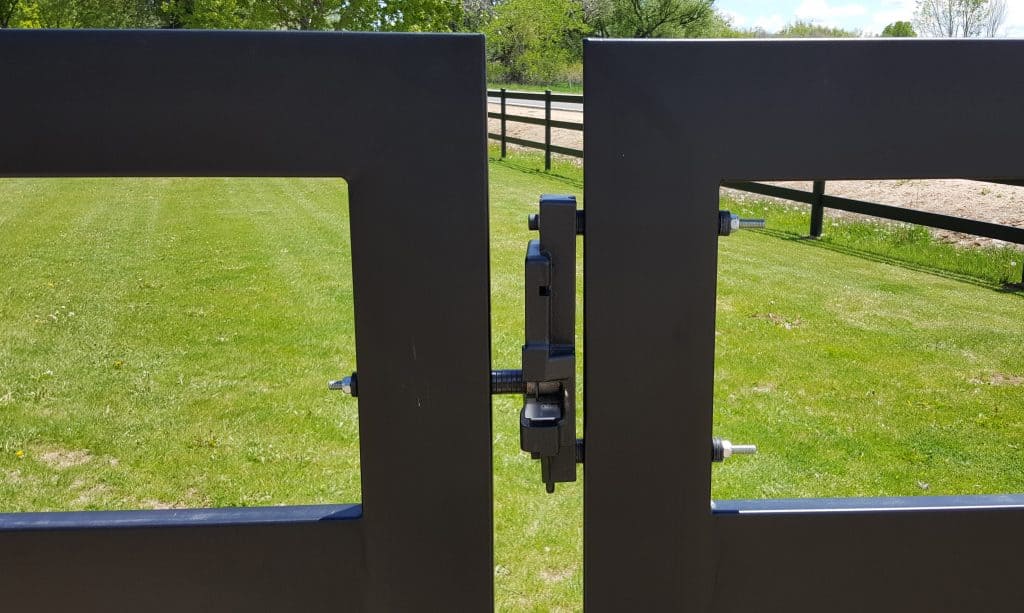 This is mostly used for setups where you need the dual-gate opening-width to move equipment in and out, but frequently have people and horses moving through only one of the gates. The EZ Latch even allows a rider to open and close the gate while still on their horse.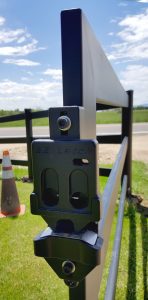 EZ Latch mounted on Steel Board Gate.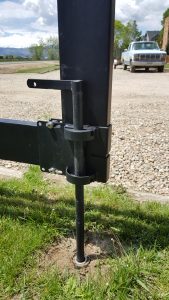 Ground Anchor mounted on gate.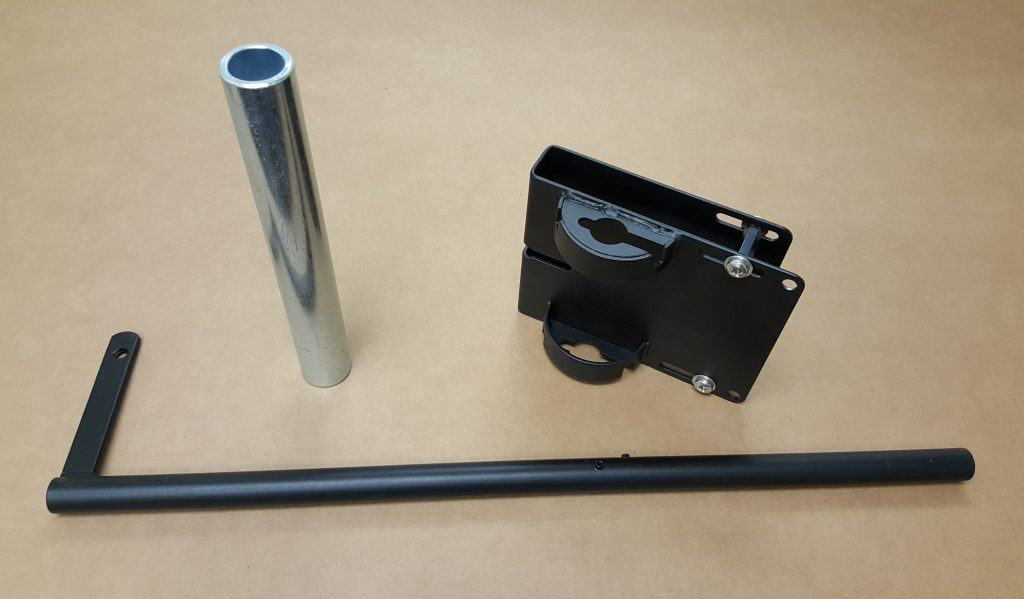 Ground Anchor tube, mount, and rod.
Many customers order a second ground tube per gate to hold the gate in both the open and closed positions.