Steel Board Horse Fence with gorgeous mountain views! 3-rail black with 4-rail in tighter areas. 2-miles of Buckley Fence featuring a round-pen, arena, and long straight runs at Last Dance Ranch, Utah.
Pano showing off much of fencing and beautiful Mountainous view.



Arena at twilight.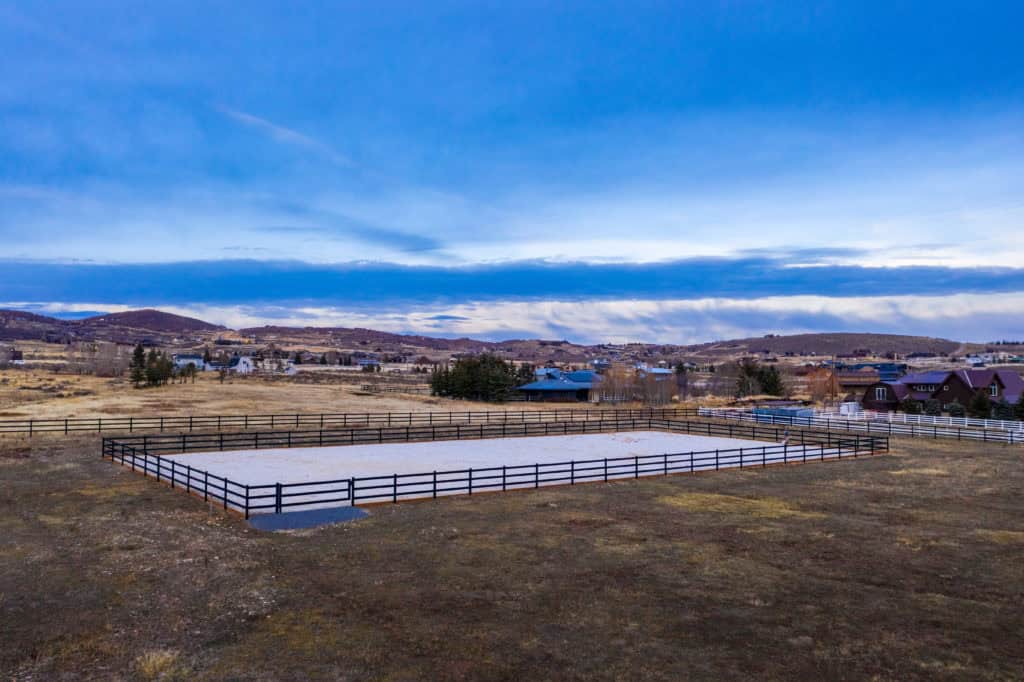 What a view! Steel Board Horse Fence lining the driveway.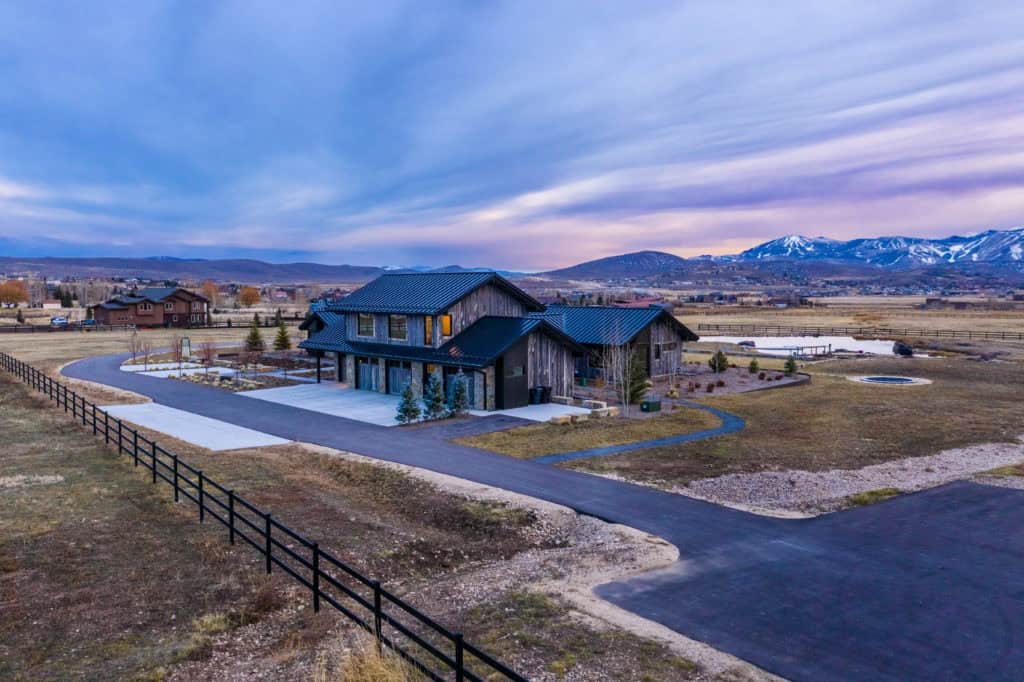 Alley-run for moving horses to pasture.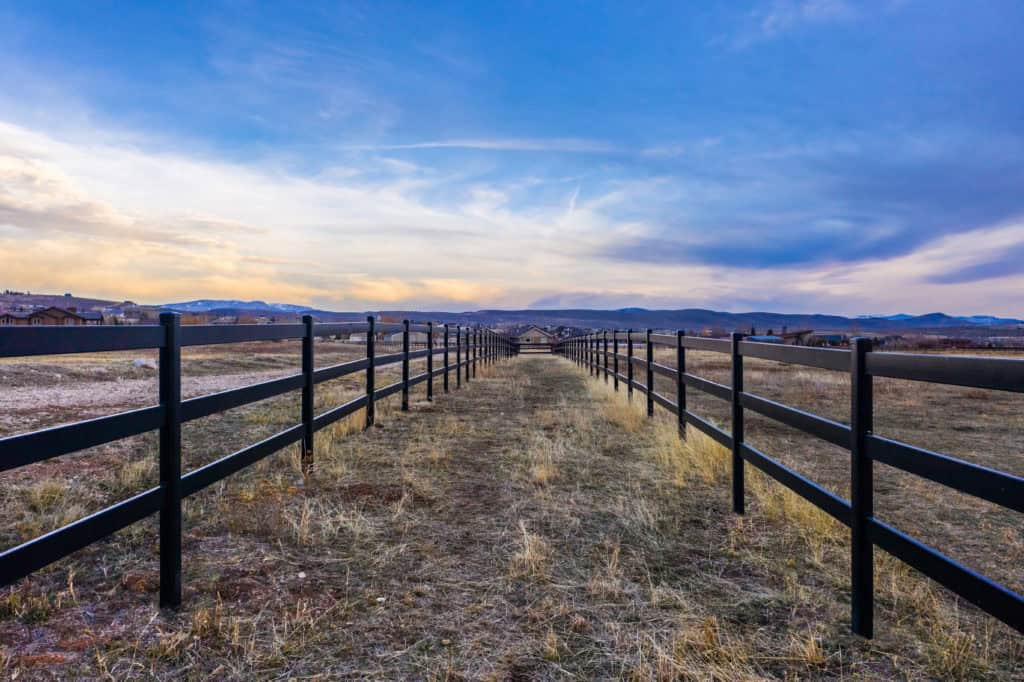 Smooth, beautiful turns by the Steel Board Horse Fence.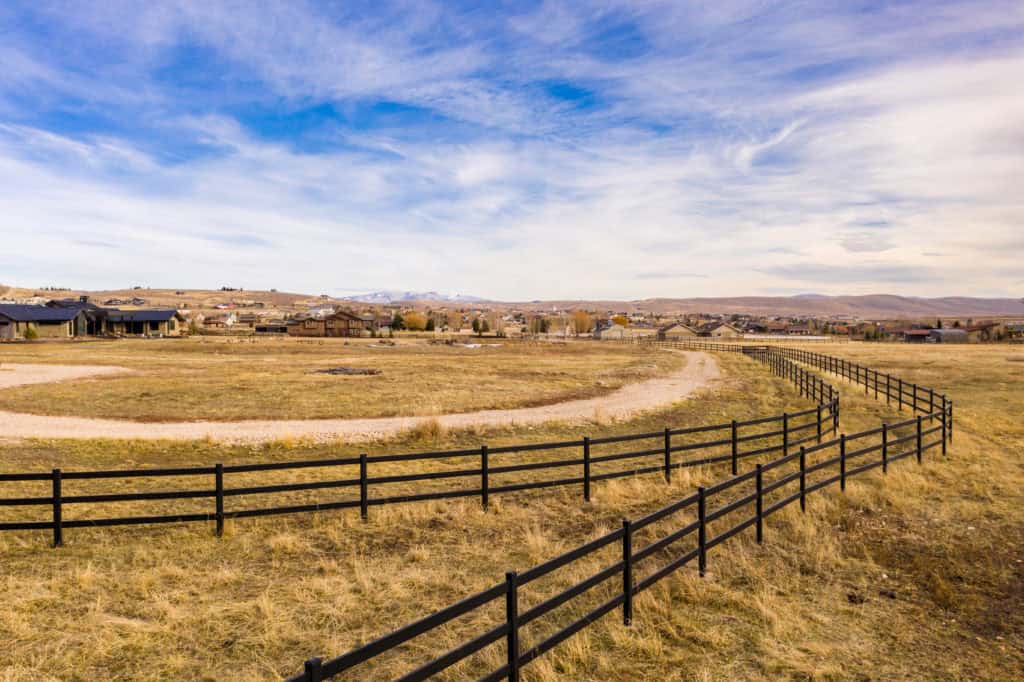 Long straight runs with open gate.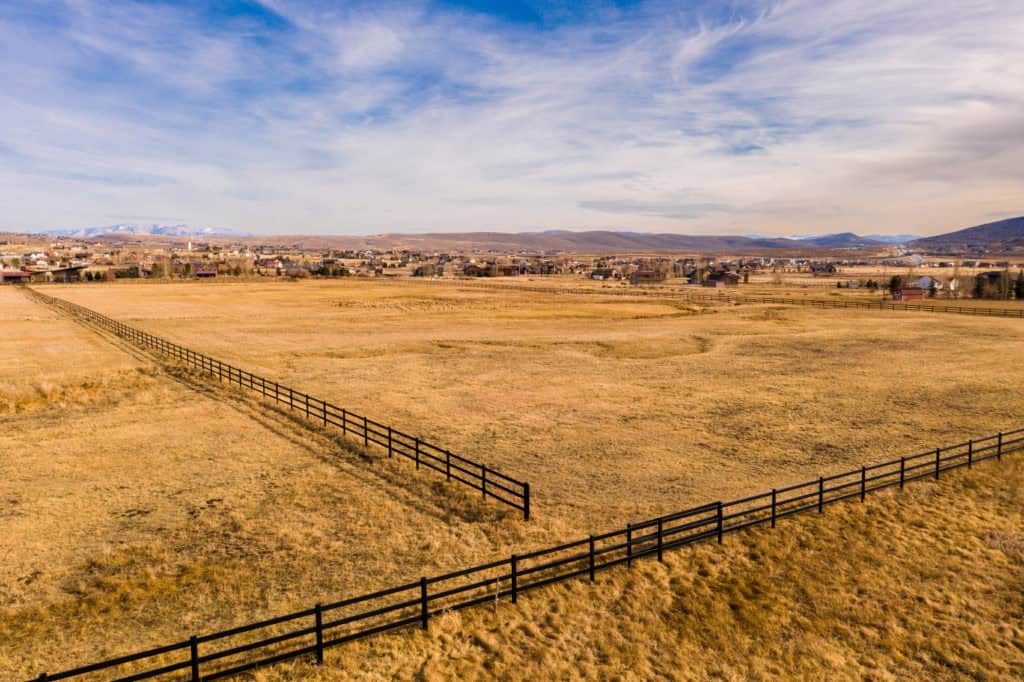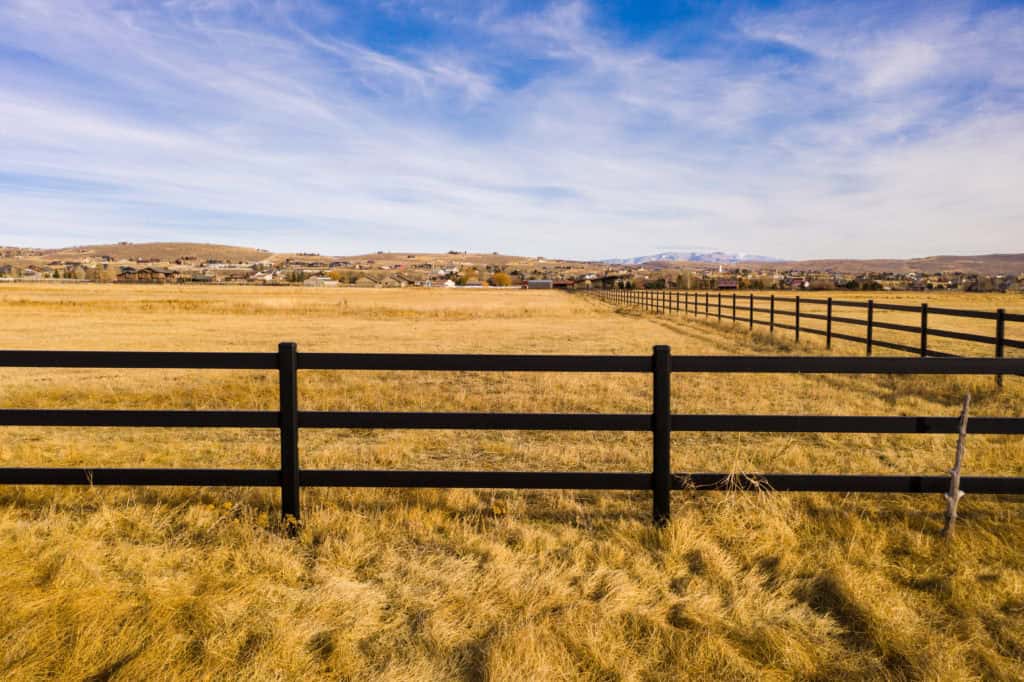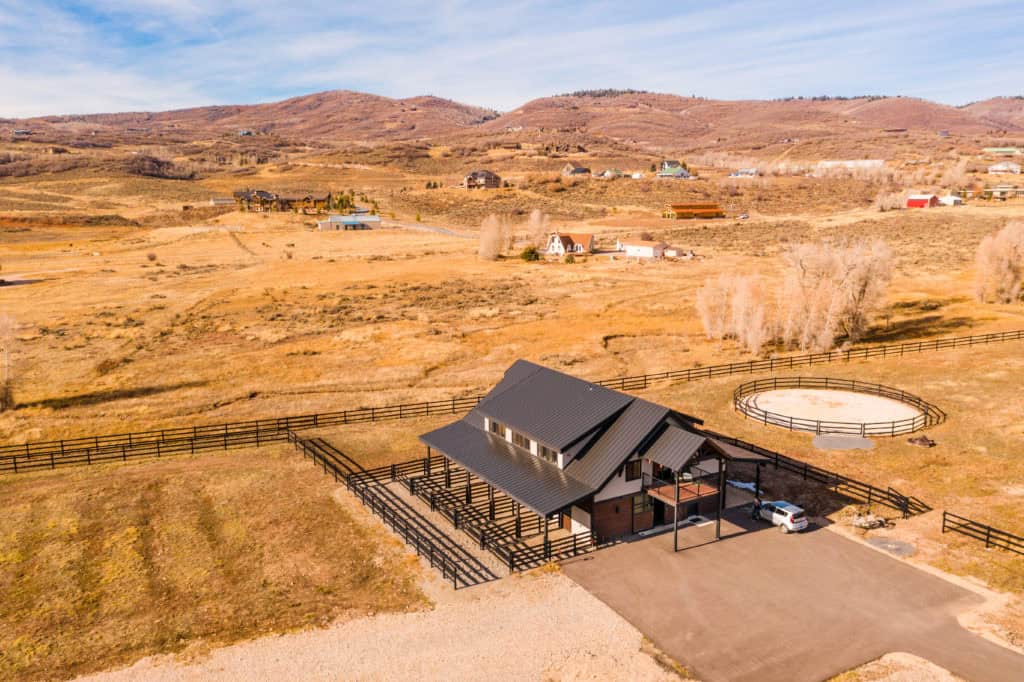 Straight-down look at the round pen.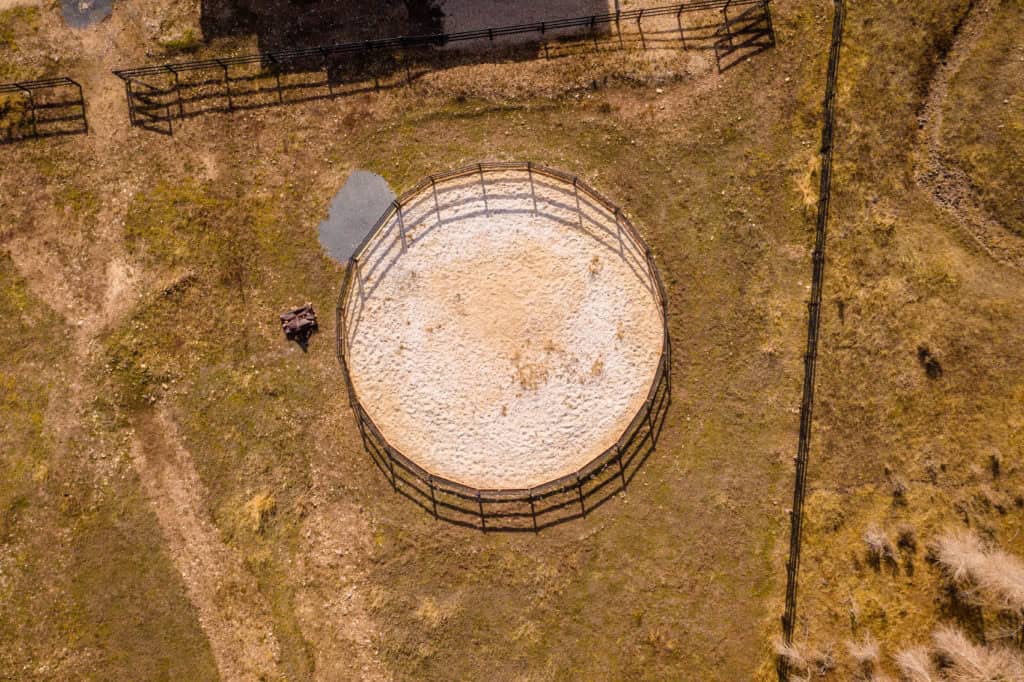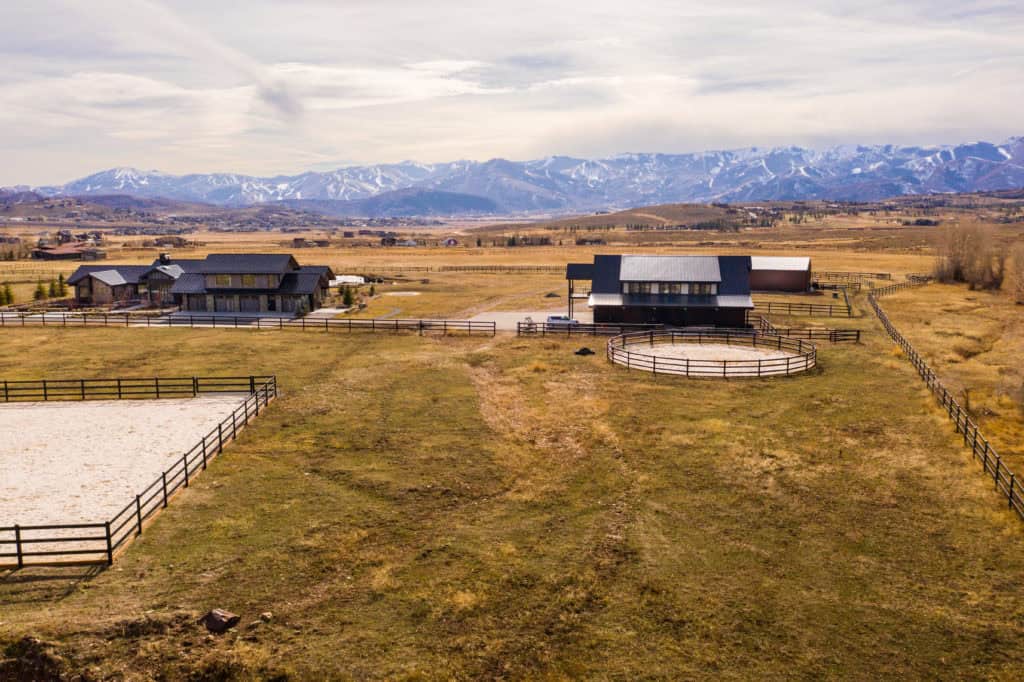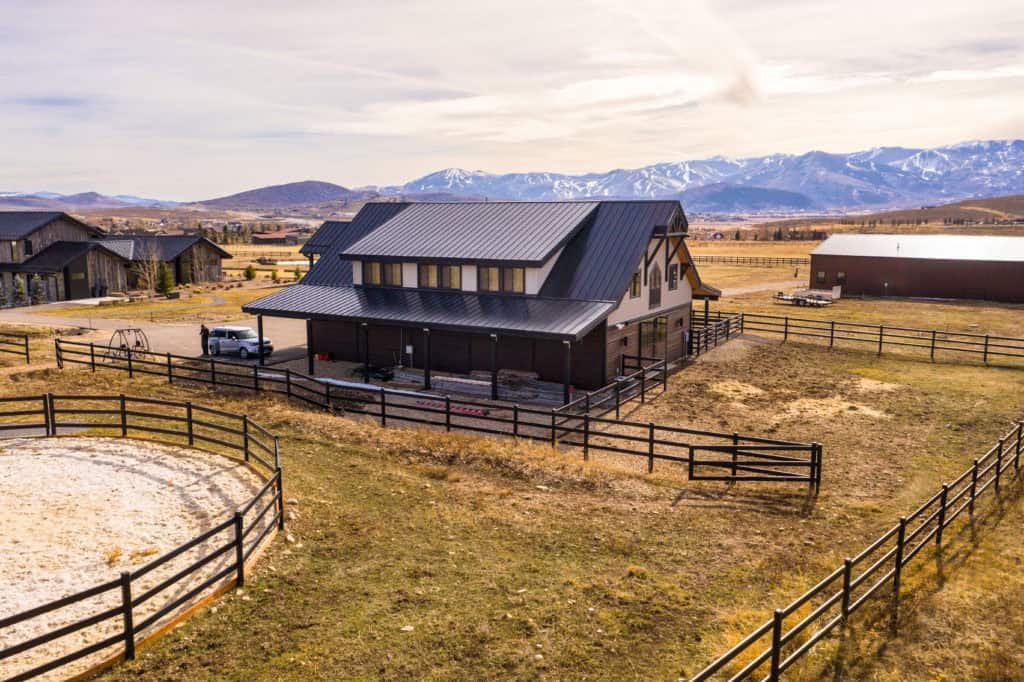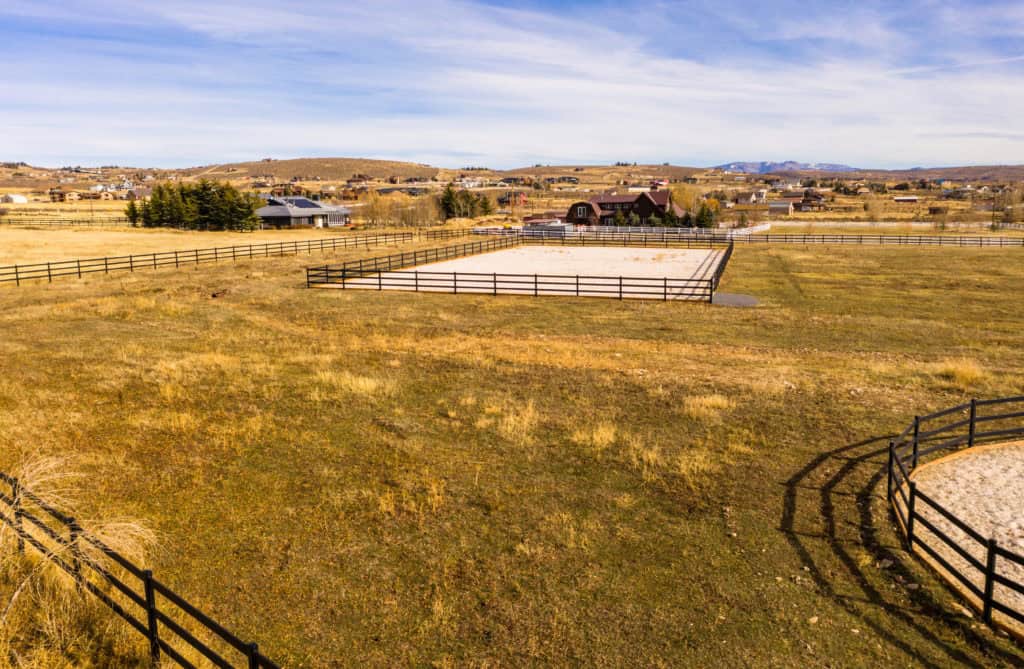 Closest gate to viewer also latches onto bottom-left post to enclose alley.
4-rail used in tighter areas for extra-strength.