A barn is the dream of most horse owners – to wake up in the morning, look out your window, and see your horse grazing in its pasture before you. Boarding barns can become tiring and trying, and you might yearn for the day you can bring your horse home to a barn of your own. But are you ready to take that next step? Here are a few things to consider before you decide to build or buy your own barn.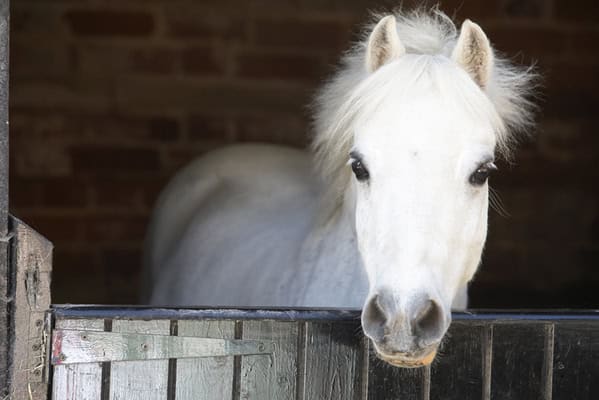 Responsibility and Convenience
It can be wonderfully convenient to have your horse at home in your own barn. You can oversee every aspect of his care, and you'll have full control of his safety. You'll get to see him more often and won't have to contend with a drive to the barn, or with other riders who may be using the ring or taking up the aisle cross ties when you arrive.
But with that convenience comes responsibility. You will have control of every aspect of your horse's care, but you'll also be responsible for it all, too. This limits day trips and spur-of-the-moment decisions, and to take vacations you'll need to find people who can care for your horse in your absence. The daily barn upkeep will fall to you, too – in addition to the regular chores of feeding and mucking out, don't underestimate the amount of time that will go into mowing pastures, ordering or picking up supplies, running out to get feed, and scheduling hay and shavings deliveries.
Social Environment
Quiet time alone with your horse may be a welcome luxury after boarding at a busy barn, but you might find that the novelty wears off after a few months. Do you typically ride alone, or do you enjoy having someone to ride with? If you don't plan to take in boarders, then having your own barn can be a surprisingly solitary experience. You won't have someone to bounce questions off of, and you may be largely alone at the onset of any equine health emergencies.
Independence
Owning your own barn will, through necessity, greatly add to your independence. You'll learn how to repair fences, fix equipment, and maintain a barn. If you have horsemanship skills which aren't quite up to par right now – like wrapping legs or pulling a shoe – then owning a barn will mean that you'll need to develop these skills. Being responsible for selecting and ordering equine feed and hay will also teach you more about the products themselves, and you'll learn about every aspect of equine care.
Equine Relationship
Lastly, having your own barn and taking sole responsibility for your horse's care will deepen your relationship with and understand of your horse. You'll interact with him multiple times a day, and you'll learn about habits and quirks that you might not even be aware that he has. Building or buying your own barn can be a fulfilling and exciting experience.
Image Source: http://www.buycoloradoranches.com/wp-content/uploads/2013/04/horse-in-stall.jpg