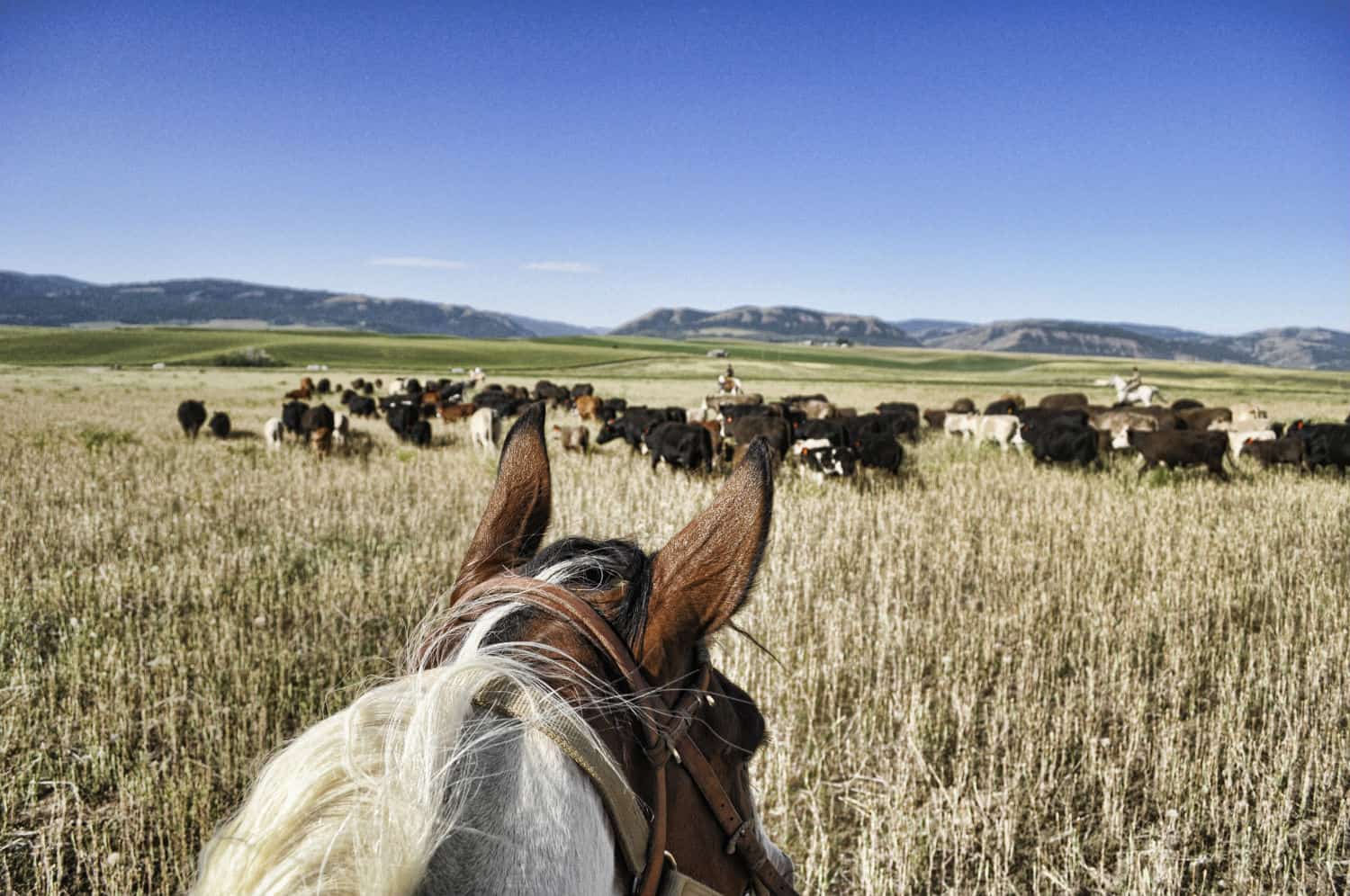 Country music is undoubtedly influenced by horses, but they don't always seem to make it into the songs themselves. Here are five great songs that include great passages about horses.
Run for the Roses
And it's run for the roses
As fast as you can
Your fate is delivered
Your moment's at hand
It's the chance of a lifetime
In a lifetime of chance
And it's high time you joined
In the dance
Run for the Roses was originally sung by Dan Fogelberg in 1981. With the passion and admiration of a true horse lover, this lyrical song describes the path of a racehorse from birth until the famed Kentucky Derby. It's a wonderful testament to the power and significance of the Derby, as it traces the life of a young Thoroughbred. The song is touching, filled with details like wobbly knees and windblown mane, that any horse lover is sure to enjoy.
Wildfire
On Wildfire we're gonna ride
Gonna leave sodbustin' behind
Get these hard times right on out of our minds
Riding Wildfire
This 1975 hit was written and sung by Michael Martin Murphey. The song tells the haunting story of a girl and her horse, Wildfire, who were both lost to a blizzard; years later their ghosts continue to walk the Nebraska plains. The melody matches the haunting chorus perfectly, echoing the girl's calls of "Wildfire" as she searches for her horse. It's a somber tune, but still fun to sing along to.
No Reins
Like a painted wild mustang
Flying out across the open range
Finally gets to live her life that way
No fear, no fences, nobody – no reins.
Appearing on their 2007 album Still Feels Good, the country-pop group Rascal Flatts pays tribute to the strength and freedom of the mustang with its catchy song, No Reins. The lyrics compare a girl finding the strength to strike out on her own with the independence and nobility of a wild horse. Its chorus is one of those feel-good-belt-it-out types, excellent for singing when you're driving the highway or riding your own horse.
Wild Horses
Wild horses couldn't drag me away,
Wild, wild horses, we'll ride them some day.
Most famously released by the Rolling Stones on their 1971 album Sticky Fingers, Wild Horses vouches the singer's love for and dedication to a woman by stating that even wild horses couldn't drag the singer away. The song, a powerful hit, has been covered by countless musicians, including Neil Young, Guns N Roses, Dave Matthews, Cheryl Crowe, and Willie Nelson, among many others. It's a catchy tune, so watch out – you'll soon be humming it while you're doing barn chores!
Cowgirls Don't Cry
Her Daddy gave her first pony
Then told her to ride
She climbed high in that saddle
Fell I don't know how many times
This Brooks & Dunn song appeared on the duo's 2008 Cowboy Town album. It is a touching tribute to the lessons a young cowgirl learns from her father, and speaks to the importance of always getting back up into the saddle with true cowgirl courage. With its very Country feel, this song is true cowboy/cowgirl music, with a touching story and important lesson contained in its lyrics.Watch out for the last verse – like so many Country songs, it's a tear-jerker – but don't say we didn't warn you!
Looking for new music to listen to while you're in the barn? Give these songs a try!
Image Source: flickr.com/photos/bg3photo/4913903789