A new system, from our Accessories page:
Our Wire-Mesh Mounting System for Gates uses our specially designed Boomerang Brackets and Wire-Mesh Clips with standard products available from third parties.
Steel Board Gate using our Boomerang Brackets for the lower mesh extension, and Wire-Mesh Clips to secure the vinyl-mesh to gate.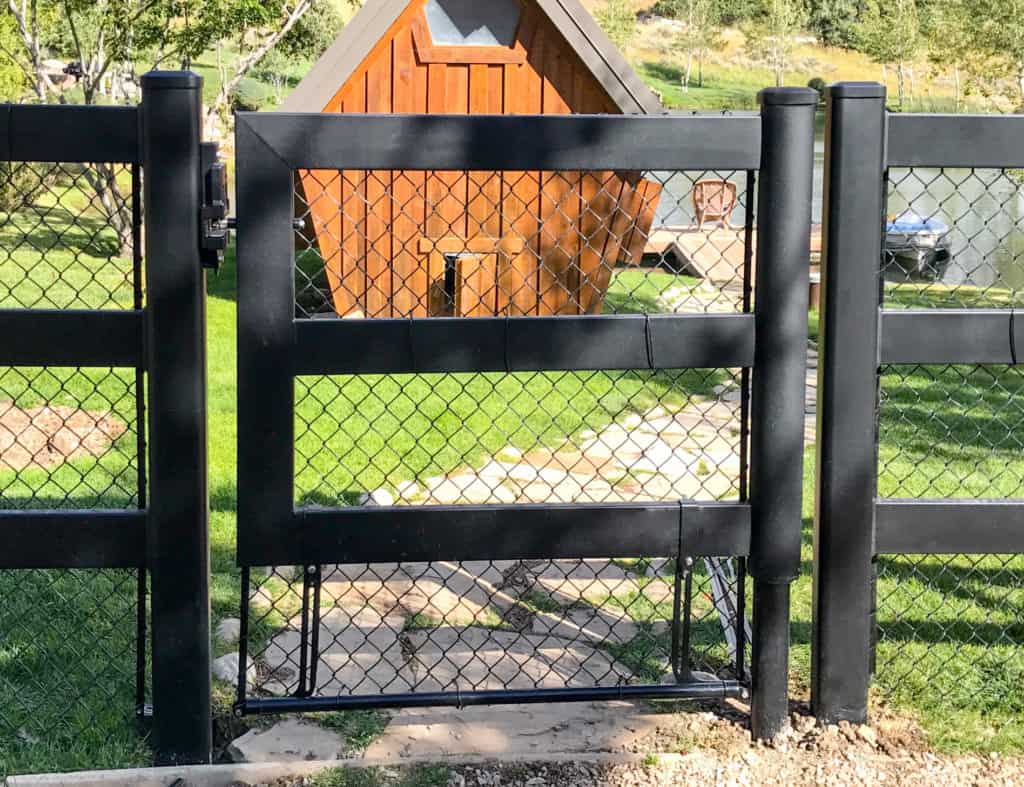 Boomerang Brackets are unique to our rail-size and mount directly on our gates, allowing us to mount the mesh and frame. Boomerang Brackets are galvanized and powder-coated to perfectly match our fences and gates.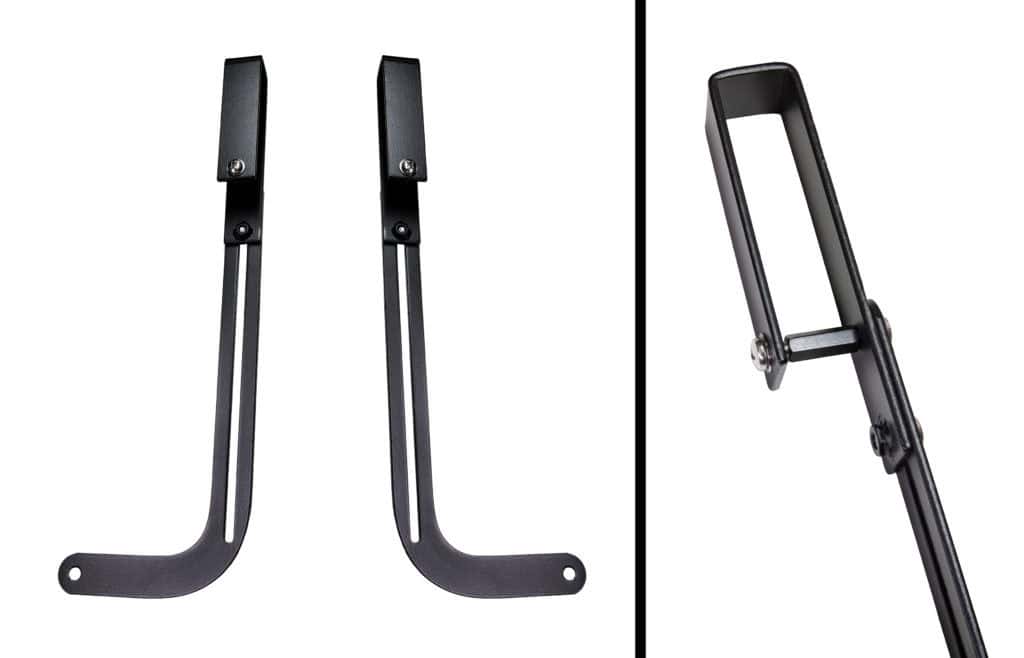 Mounting System before wire-mesh is installed.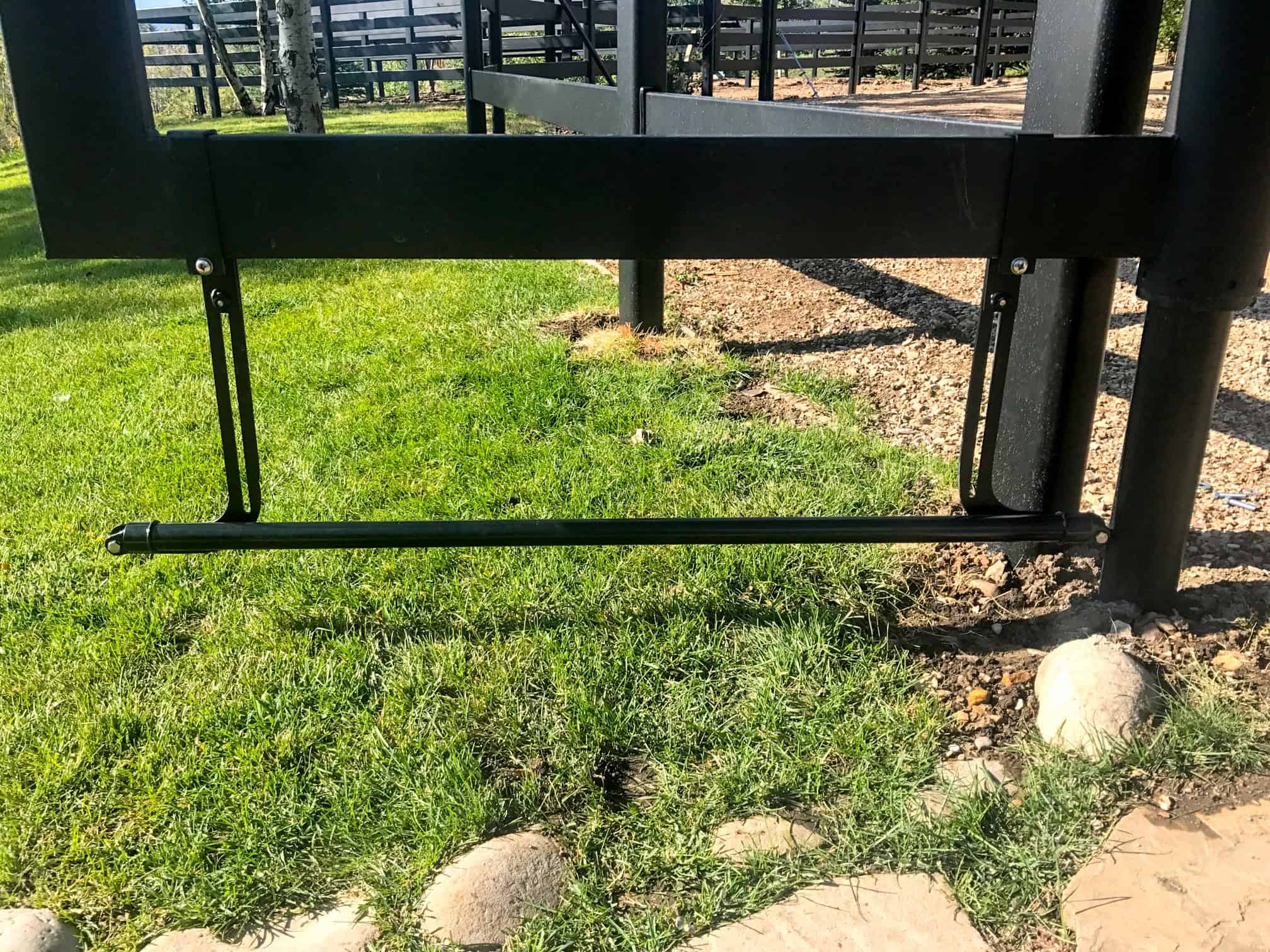 Wire-mesh installed on gate.
Standard 3rd party-proucts used (not supplied by Buckley Fence):
1) Vertical tension bar for chain link in black. Steel or fiberglass.
2) 1 3/8 inch galvanized steel tubing for chain link with black vinyl coating. Cut to length. Can be purchased in 21-feet lengths.
3) Black coated 1 3/8 inch rail-ends for chain link with screw hole. Also, use 5/16 inch x 2 inch fully threaded screw with 3-nuts to mount to Boomerang Bracket and for spacing to the round bar (item 2).