Steel Board Horse Fencing Installations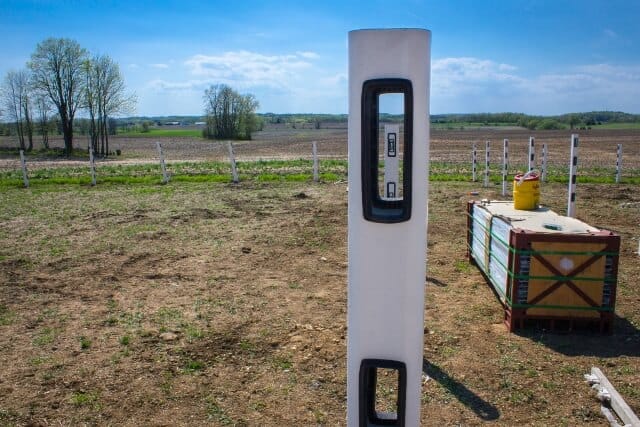 Steel Board Fence Installation Documents
Steel Board Fence Installation Layout and Specifications – 3 Rail
Steel Board Fence Installation Layout and Specifications – 4 Rail
Steel Board Fence Written Instructions
Steel Board Gate Installation Instructions
Single Gate Layout
Double Gate Layout
Double Gate Installation Dimensions
Dual Gate Ground Anchors Installation for Steel Board Gates
Steel Board Post Centers
Truck Unloading Tips
Steel Crate End Return Instructions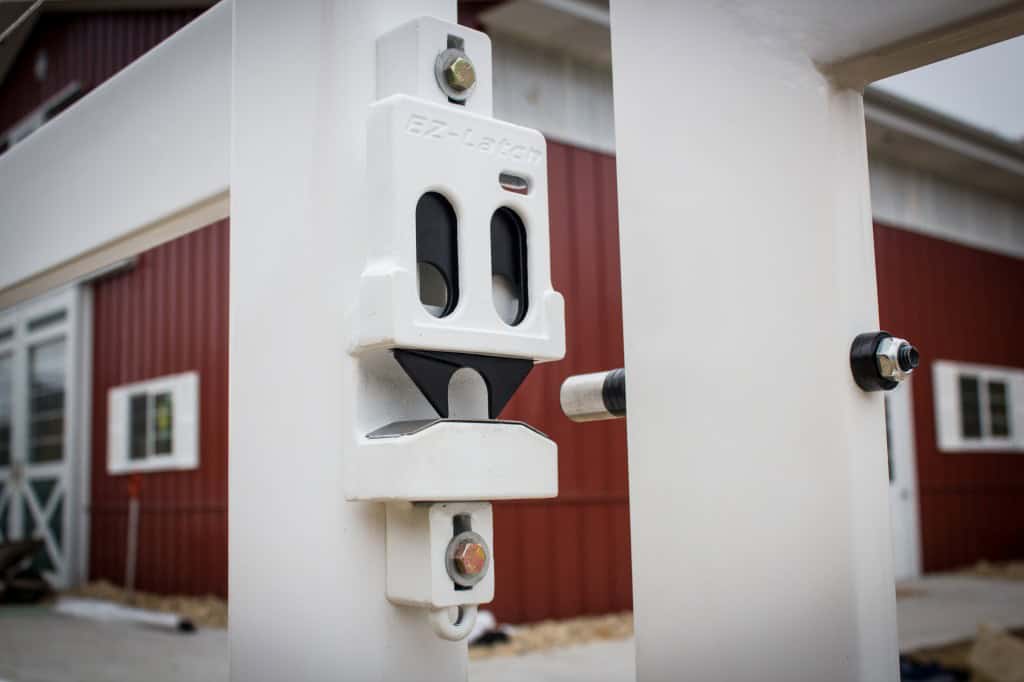 EZ latch Installation for Steel Board Fence
EZ latch Installation for Common Wood Posts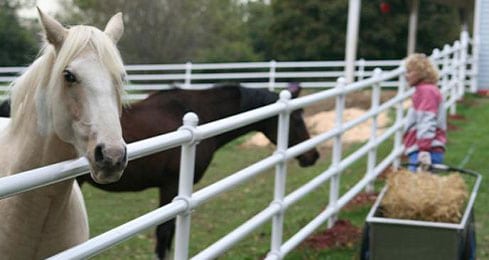 Alumashield Fence Installation Documents
Alumashield Fence Installation Layout and Specifications
Alumashield Fence Written Instructions
---
Your horses spend most of their time at pasture, so it's important to install your new fence properly.
Make sure to check the permit and code regulations in your area first, and also confirm with your local utility providers that there are no buried electric cables or water lines where your fence is to be built. After that, you'll be ready to install the posts. Install the posts that will support your gates first.
If you have chosen our Alumashield Horse Fencing, holes must be dug 9" wide and 39" deep. If for some reason you cannot drill to a depth of 39", the poles must be shortened from the bottom. Spacing from the center of each post must measure 116.75", with post-to-post spacing measured out at 114 3/8" intervals. Use one of the standard rails as a guide. Be sure the anchor bolt is in place, and then tap the post down with a rubber mallet until only 57" remains above ground. Set the post with concrete, confirm your post is level, and top off the hole with dirt.
For our Steel Board Horse Fence, holes must be dug 9" wide and 41" deep. Spacing must be exactly 115.75" from the center of each post to the next. Bend the two post anchor tabs out on the bottom of the post and then install it in the same manner as our Alumashield Horse Fence, outlined above. There should be 57" of post visible above the ground.
Allow at least 24 hours for the concrete footings to set before mounting the rails. Both our Alumashield and Steel Board Fencing can be set up with three or four rail configurations. Four rails are recommended for enclosing ponies and small horses. Having four rails also discourages large horses from trying to graze through the rails, which can put considerable stress on your fence line.
Our Steel Board Fence rails simply slide into the slots pre-drilled on each post. Mount the post caps and wait at least three days for the concrete to fully set before allowing your horses to enjoy their new pasture.
Please contact Buckley Fence for any additional installation instructions:
Call 877-306-4024 or email sales@buckleyfence.com.